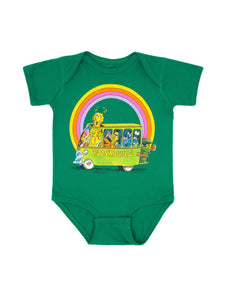 Take a ride with us on the Sesame Street bookmobile!
Product Details
100% cotton bodysuit
Distressed, softened print
Color: kelly green
Due to licensing restrictions, Sesame Street products are only available to ship to the US & Canada at this time.
Each purchase helps to fund literacy programs and book donations to communities in need.