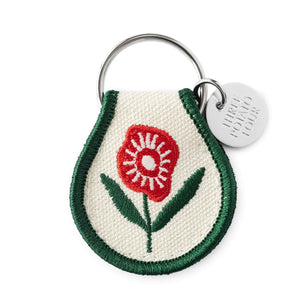 Show your keys some love with one of our patch keychains. Super cute and eye-catching, our double-sided embroidered keychain designs range from flowers and strawberries to sheep and chickens - which makes me think we pretty much got it all covered. Made with high-quality materials for a durable, long-lasting accessory.

"Poppy"
Retro Inspired
Great gift
Perfect Stocking Stuffer
Your new favorite accessory
Embroidered Natural Cotton Patch Keychain
Double-Sided Embroidery
Metal Split Keyring.
2.5" x 1.5"