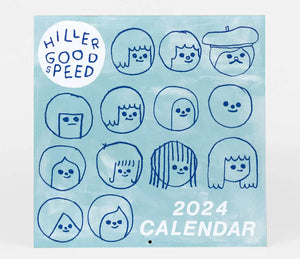 We asked Hiller if he'd do a calendar and he politely replied, "Sure." 
The result? A nice mix of some classic Hiller images with brand new, calendar-specific ones.
From Good But Not To The Best to an Orange With A Message, each month is a wonderul delight. 
Calendar grids are hand-drawn and feature plenty of room to write appointments and observations.
12 months, saddle-stitch bound and hole punched for easy wall hanging.