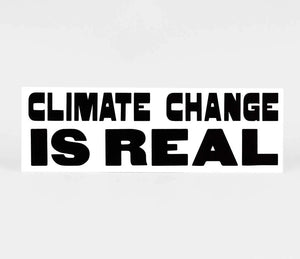 It might be easier to say it's a hoax, but there's cold hard data that proves otherwise.
Nicole Lavelle is an artist and graphic designer based in California. She works with people, place, paper, language, and landscape.
Screenprinted with black ink on a white vinyl sticker.
Size: 2.75" x 8.5"