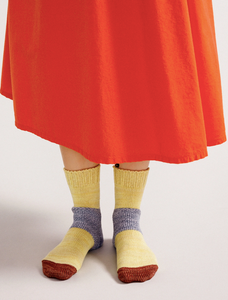 We did it! We finally made the perfect cotton boot sock - this one is chunky in all the right places and bursting with tons of personality (and texture)!
As part of our Made in Japan "Varsity Series" these slub cotton knits are made on a special low gage machine that makes them all the more special.
cotton blend
made in japan
Fits Women's Shoe 5-11. We love HfB, based in Los Angeles, because they truly make the best sock!