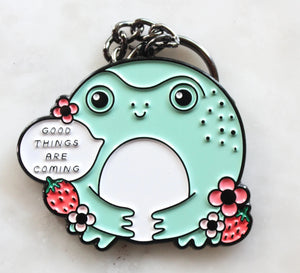 An enamel keychain to cheer you up!

Featuring a kind frog reminding you that good things are coming.
Made by artist Grace Taylor, aka Tender Ghost, these are the perfect gift to mail to a pal, or just a little pick-me-up when you need some positivity. They range in shape but are all approx 1" diameter.